Academy helps graduate achieve freelancing success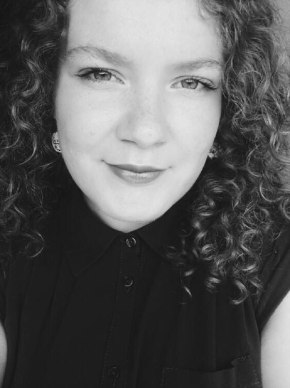 Heledd Roberts applied for the GO Wales Freelancer Academy with the aim of launching her photography business.  She tells us about her experience and how she achieved success in her freelancing career…
After graduating, I was looking for jobs in the photography industry – from local businesses to agencies and studios in London. I was still taking photographs after my photography based degree, shooting personal work. I had also just accepted a part-time job at a local hotel as a waitress.
I applied for the Freelancer Academy because I felt quite clueless when it came to thinking about running my own business. After coming to the conclusion that if I wanted to be a photographer in my home area, I would have to be a self-employed person and this was quite scary. The Freelancer Academy offered the chance to learn about all aspects of business, including elements I was very not confident in initially.
Academy Benefits
I absolutely loved the experience of attending the Freelancer Academy. Not only was it a great week of learning a great deal about the business industry but it also helped me pinpoint what I wanted to do and it validated my business as an idea that would work. The areas of business I was previously unclear on such as taxes and legal matters we're taught to me in an easy and understandable manner by the tutor. It was so great to see that there were many other people in the same boat as me, and the freelancing world didn't seem so scary anymore. I made great new friends on the course and I've since collaborated with some attendees.
My Photography Business
I am a freelance wedding and portrait photographer specialising in fine art and documentary photography. I photograph national weddings as well as local celebrations, and my portrait work is also varied. My work includes consulting with clients, taking photographs on their special day, post-processing the photographs, creating bespoke CD's, photo books and framing for their photos. I have a website where I feature weddings and also blog about photo shoots – www.heleddroberts.co.uk
Freelancing Success
Since my completion of the Freelancer Academy, my business has gone from strength to strength. Having been able to refine my business idea, I've been able to grow the business organically. My booking numbers have grown significantly since 2012 and are still growing. I was thrilled to have reached a point in my freelancing journey to be able to cease working part-time, and in March 2014 I became a full-time photographer. I have also just recently acquired a lease on a new office, which means I am no longer struggling with working at home and I now have a small haven for client consultations and focusing on my post-processing and administrative work. I am still working hard towards the future, planning for diversification and new services.
I would like to thank GO Wales and the Freelancer Academy for their brilliant course helping graduates realise their freelancing potential. Without the Freelancer Academy I believe I would still be wondering and thinking about different avenues, but the Academy set my business off on the right foot and I am grateful for that chance.